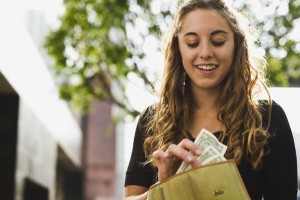 I was having a discussion about Greece and why I think the Greek prime minister, Alexis Tsipras, is a very evil man. I wrote this comparison of Greece's current situation with a spoiled teenager with a drinking problem:
Greece is like a teenager living off of support from its parents. It is spending all its money on parties and movies (early retirement in the 50s, a tradition of tax-evasion, and support for 10-years-dead people) while not saving for necessities like rent (taking care of actually poor and sick people).

Greece was let into the Euro by forging its accounts, which was essentially like giving a teenager a credit card secured by its parents. Normally, Greece could not get a loan but guaranteed by the EU it suddenly could. Still at credit-card rates, but at least not at loan-shark rates.

It spent the money living the good life. Then the bills started ticking in. They were paid by new loans.
Greece has been loaning money and spending it by leaving beyond means with a public sector that is not backed by payments from the productive private sector.  It faked its accounts to enter the European monetary union; most countries didn't initially satisfy the requirements, but Greece had to cheat to get even close.
At the same time, Greece's bigger brothers and sisters, Italy, France, and Spain were running small companies with 5-50 employees. Business was very tight, especially twins Italy and Spain, who also had quite expansive habits. They loaned money from their parents; most of it was put into the companies and some was spent on luxuries, but a weaning amount.

Meanwhile, Greece was unable to pay the credit card debt and also got money from its parents. It was spent equally paying credit card debt, rent, and on parties. Greece's parents told Greece to lay off the partying. As a show of good faith, Greece stopped partying till 4 every Monday, and only partied till 3. The other days it partied all night long as before. It also switched from Cristal to Dom Perignon.
The fiscal crisis hit many countries.  Economies like those of Italy and Spain were traditionally poor, but cut back during the crisis.  Greece only make superficial cuts, and until recently had a crazy low retirement age.
Italy, Spain and France's businesses were struggling, but they spent their loans trying to improve profitability. At the same time, Greece spent the money partying. Greece's government knew that laying off the partying would kill its career. Because that somehow makes sense in this analogy.

Whenever Greece's parents tried to make Greece focus on it's abandoned paper route, spending the loans on rent and credit card debt instead of taking on new loan obligations, Greece would just point to it's rent and say that without new loans it would not be able to pay rent and would be evicted.
The troika with the EU has been supporting struggling economies.  In part to help them and in part to protect the euro.  The support comes with a lifted finger and requires that the economies are cleaned up.  Greece has not been willing to satisfyingly do this.  They continue spending even as they have no money.  They  point to the old and poor and say they need help, yet don't clean up the system for fraud.  They've made superficial concessions, but their changing governments have not had the courage to cut as needed.  Problems just kept piling up.
Greece would also ask for its debt to be erased. Greece's parents would be able to financially do this, but didn't for two reasons: it would allow Greece to get off unscathed, teaching it exactly no lesson at all about the value of money, and it would make Greece's siblings also ask to be let off the hook. They were also struggling. Were the siblings to fall not only would much larger loaned amounts have to be written off, also the investments in their businesses would be lost. The businesses were by and large healthy and would be able to sustain themselves if given a bit of time.
During the middle of the crisis, if Greece fell, it would likely lead to larger economies failing as well.  The crisis was large based on trust and chain reactions, so Greece failing would lead to Italy and/or Spain failing and potentially even France.  Greece would in itself be no problem.  Ireland and Iceland had already failed with devastating but relatively isolated impact.  Greece would be worse but manageable.  Italy or Spain failing might be manageable, but very risky.  At a point, even France was at the verge of failing, and if one or more of the more disposable economies fell, it might fall as well.  France falling would leave the European economies in ruins.
Time passed. Italy, Spain and France's businesses were running better using the loans from their parents. They could pay back some of the loans, and were leaving more within means. Meanwhile, Greece was continuing as before. Greece kept promising to change "tomorrow," and saying it needed to pay rent.

Greece got a government cutting down on parties: no more party on Tuesday morning and Dom Perignon replaced by Moët & Chandon. Greece started making a bit of progress. It even got a paper route on Tuesday morning.
Things improved.  The PIGS (Portugal, Italy, Greece and Spain) mostly did better.  The loans were providing some relief and the reforms improvements.  The Greek governments were replaced by a non-democratically chosen technocracy.  That's a government of smart people.  Instead of politicians catering to the whim of the 51% dumbest in the population, they got economists trying to fix the Greek economy.
Then Greece decided to throw a tantrum. If Italy can have nice things and Greece's parents, Germany, could have nice things, surely it could go back to partying. It stopped the boring paper route and jumped back in with the Dom Perignon bottles. It claimed it was being economically responsible since it was not having the even more expensive Cristal. It claimed it would change tomorrow. It kept taking on more loans, claiming to need the money for rent. It insisted it couldn't pay back the loans and insisted all debt being stricken. It knew that its parent couldn't stop lending it money, because doing so would mean that it had no means to pay rent or credit card debt, and if Greece could stop paying those, why couldn't Italy, France and Spain do the same? If they stopped, it would take down their businesses and ruin the entire family.
Greece did not like having a non-democratic government.  Being the source of modern civilization, as they like to portray themselves, with democracy for everybody (that is, only middle-aged men that were not foreigners or poor – basically male rich white middle-aged bankers).  That's understandable, but instead they chose the ideology that has successfully run down more countries than any other: communism.  The Greek communist party combined with the Greek nationalist party (because why settle for one fucked-up ideology if you can have two?) to form a government based purely on "we don't want to live according to means anymore."  A government that would lie to its people to further their own agenda.
Except that Italy, France and Spain were doing better. They were not doing well, but they were making enough to pay their loans. Surely, they would like to spend money on parties instead than rent and debt repayments, but they mostly did the sane thing (though Spain was toying with the idea of dropping school as it was cutting severely into partying time).

Greece kept moving the goal post, promising to change tomorrow. Then Greece's parents said "You have a fucking drinking problem. We're cutting you off." and Greece decided to ask its partying buddies whether it had a drinking problem.
And that's where we are today: a spoiled teenager threatening to ruin the entire family if it doesn't get more money to fund its drinking problem. It is holding the necessities, like rent (salary payments and pensions t people who didn't die a decade ago), hostage to fund it's drinking problem (way too early retirement and generous social benefits).
The eurozone has already and is suggesting writing off some of the debt, but requires that Greece starts spending according to means in return. Greece has no right and no credence to negotiate this point. It has suggested funding this by taxes that 1) would stifle growth and 2) wouldn't be collected because Greece. It is still using the total mutual destruction as an argument, without realizing that EU is no longer assured destruction. In fact, EU has already taken most of the hit.
If Greece defaults and have to go back to drachmas, it will have to first prove it can handle their economy before anybody will loan them money. Russia might do it out of spite of EU, but have no money themselves.
Tsipras did not cause this, but he made it so much worse by rolling back reforms that were helping. Sure, they were unpopular, but they were necessary. It is 100% his fault what happened in the past week. Now, he's begging for extending the austerity packaged until after the election on Sunday, but June 30 as a deadline has been known for a month. What he didn't expect was the EU finally said enough is enough.
They have taken all of EU hostage by threatening to harm all of EU economy if they could not go on on their unsustainable path. They got help to not harm the struggling but fundamentally healthy economies.
They have taken their own people hostage by claiming they need the loans for essentials, yet spending it on things they do not need.
I have nothing but disdain for Tsipras. He is doing what is best for himself and his government, but hurting Greece and the EU in the process. He cannot really do much other – if he gives in, he'll have broken the promises that got him elected and becomes unpopular by making necessary cuts. If he ruins the country, he can claim it was the governments before him and the EU.
A thing in my analogy that elicits the wrong picture is using credit cards as simili for the German and French banks. People have the view of credit card companies as big faceless corporations, whereas the banks in questions are owned by regular people, especially thru pension funds. Were Greece to default, otherwise healthy businesses would be pulled down.
Thanks to a financial instrument called a "credit default swap," which has a bad name as they were a big part of the 2007 crisis, but is really just an insurance against bankruptcy, this would expand like rings in the water and impact healthy businesses.
Yes it sucks that the debt has been swapped for public debt, but the governments are sufficiently big that they can stomach the fall without setting off a devastating chain reaction. It does not mean that the debt has been transferred from "somewhere" (big corporations?) to the tax payers entirely, as the biggest loser would be pension funds, which is also the tax-payer.
It sucks for the regular Greek that they have a series of shitty governments. But they elected Tsipras themselves. Iceland and Ireland had problems and adjusted their spending accordingly. They also inherited a lot of debt they were not responsible for (though benefiting from during its heyday), but after 5-10 years of shitty time are now doing better than many others.
So, that was long. TL;DR: Tsipras is basically a terrorist strapping babies to buildings (he says that cutting pensions will hurt the poor) while threatening with dirty nuclear bombs (taking down the entire EU economy).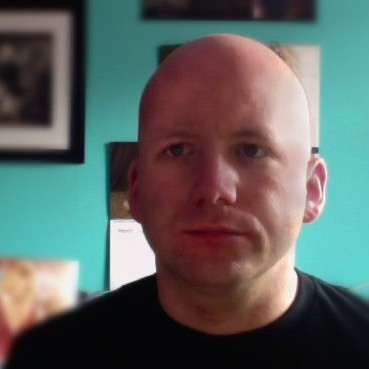 Time person of the year 2006, Nobel Peace Prize winner 2012.