Har du nogensinde spekuleret over om øl er det samme som dominobrikker? Sikkert ikke, men det har jeg. Det er faktisk et meget interessant spørgsmål, som ikke er helt trivielt at besvare.
Er tomme ølflasker dominobrikker?
Dette må vel være det første skridt på vejen for at besvare det centrale spørgsmål.
Dette spørgsmål er ret let at efterprøve i praksis. Tag nogle tomme ølflasker, og stil dem op på en række. Skub blidt til den ene. Væltede de alle sammen? Nej. Ergo er tomme ølflasker ikke dominobrikker.
Hvad sker der når man drikker en dominobrik?
Dette må vel være næste skridt påvejen til at opklare om ølflasker er det samme som dominobrikker. For kan vi konkludere at en dominobrik forbliver en dominobrik når man har drukket den, har vi vist at en øl ikke bliver til en tom øl når vi har drukket den, hvilket tydeligvis er i modstrid med virkeligheden, og en dominobrik kan derfor ikke være en øl.
Hvad bliver en dominobrik så til når man drikker den? Det er et ret svært spørgsmål at besvare, for man kan ikke umiddelbart drikke en dominobrik.
Kan vi derfor konkludere at en dominobrik ikke er en øl? Nej og atter nej! Man kan heller ikke umiddelbart drikke en øl – den skal jo åbned først.
Hvordan åbner man så en dominobrik?
Vi har nu fundet at en dominobrik skal kunne åbnes, hvis den skal være en øl, og den skal endvidere kunne drikkes, og blive til noget, som i hvert tilfælde ikke er en dominobrik.
Det er klart at hvis en dominobrik skal være en øl, må det være muligt at åbne den med en anden dominobrik (som jo også vil være en øl), jf. den virkelige verden, hvor man kan åbne en øl med en anden øl (dog med den bekostning at den anden øl bliver rystet, men lad os et øjeblik se bort fra det).
Når man prøver at åbne en dominobrik med en anden, vil man hurtigt observere at det lader sig ikke gøre. Det nærmeste man kan komme er at knække den ene (eller begge) af dominobrikkerne, og det følger da let at den ikke kan drikkes, for man kan ikke drikke en øl hvis flasken er knækket.
Ergo kan vi konkludere at en dominobrik ikke kan være en øl.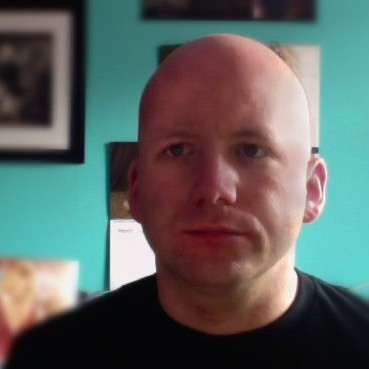 Time person of the year 2006, Nobel Peace Prize winner 2012.