I'm working on a project to unfold coloured Petri nets (CP-nets or CPNs).  Our tool almost but not entirely supports hierarchical CPN models, so I have to make some flat models.  As both of our interesting examples (DYMO and ERDP) are hightly hierarchical, I need to flatten them.
Luckily, our tool, CPN Tools, is able to automatically flatten them, which greatly beats doing so manually.  Unfortunately, when you have a slightly complex model, the result looks like ass, so I'm now stuck with the below and has to find the rectangle named "Link Monitoring".  Fun.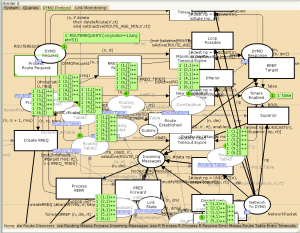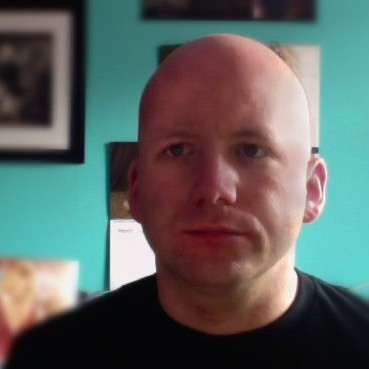 Time person of the year 2006, Nobel Peace Prize winner 2012.