This is my shrine to ancient, out-dated media: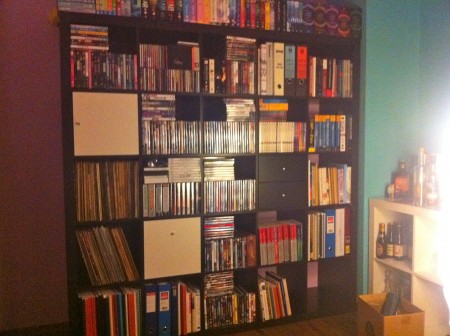 Yes, that's LPs to the left, and yes, one of them has B on it.  B CDs at (2,5), B DVDs at (1,5) and (3,3), and my LFP-soaked PhD thesis at (2,1) and (5, 2).
This is placed right next to my (sadly, nearly empty) shrine to beer and whisky: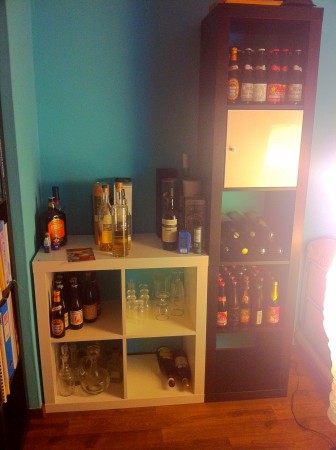 Yup, that's a signed Octomore II in the background in the middle.  It's like the Britney of peaty whisky.  Also, as I forgot to move it before snapping this picture, between the Stroh 80 and the 18 years old Jura from Bottlers, is the inset from the Britney's Dance Beat game.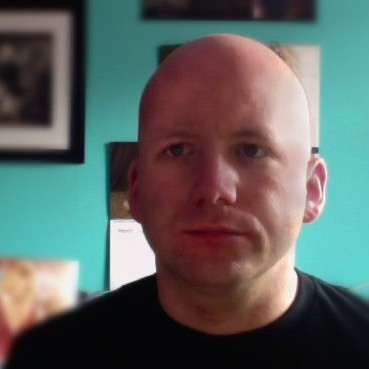 Time person of the year 2006, Nobel Peace Prize winner 2012.