I had accumulated a couple posters and decided to hang them up.  In total, I added 10 posters and one calendar, for an improvement of 111%, more than doubling the number of Britney posters in my two rooms.
My bedroom (the one on the left is not new):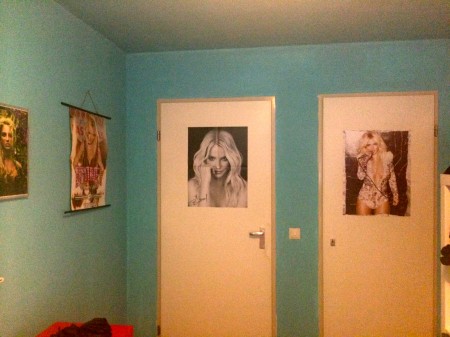 Bedroom from another angle (the Femme Fatale poster on the right is not new):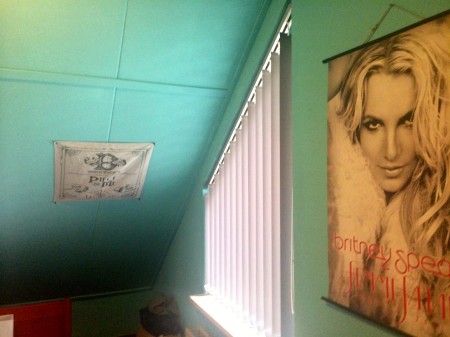 "Just" old posters in bedroom:
My office – Crossroads poster is not new: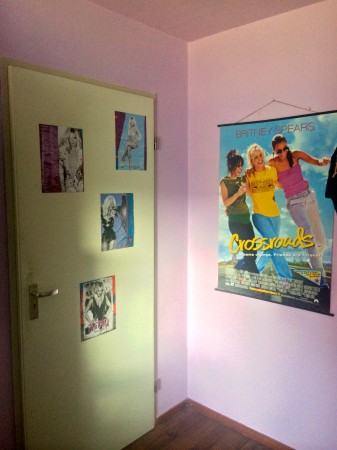 More office; only the top middle poster is new; the bottom middle calendar has been moved from my office at uni, and the I Wanna Go poster on the right has been moved from over my computer (it had to go because I replaces it with a pin-board of concert memorabilia):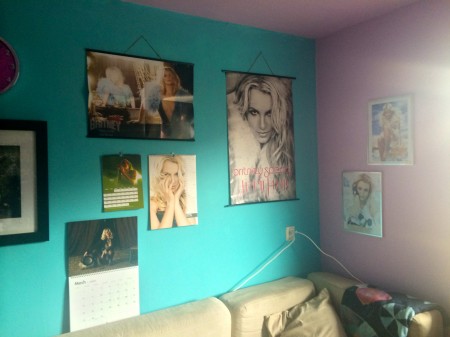 My assorted autographed stuff in my office: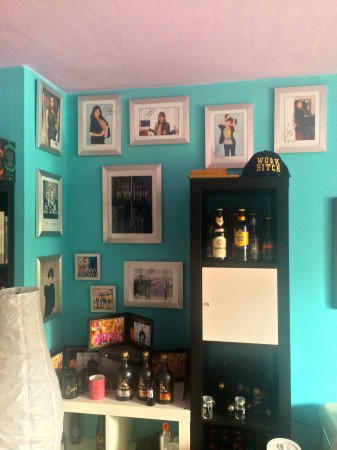 I'll have to move somewhere larger, because I can't fit in my autographed Melanie C charity calendar and autographed BSB picture: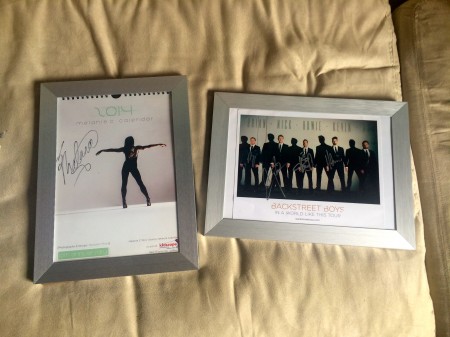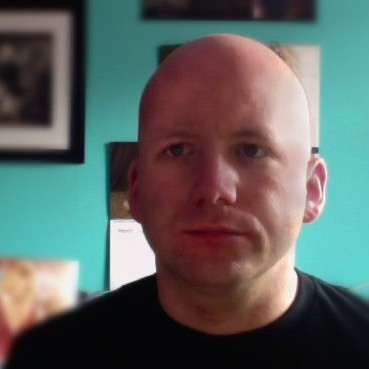 Time person of the year 2006, Nobel Peace Prize winner 2012.