Du kender det jo godt…
Klokken er henadved halv otte. Den gale klokken 8. Man vælter ud på toilettet for at pudre næsen eller noget. Man har siddet og kodet til klokken 4, som man jo gør. For at holde sig vågen til at udføre en sådan dåd, må der kaffe til. Meget kaffe.
Efter således at have konsumeret en del kaffe, og koffeinfri kaffe er ikke kaffe, kan man have svært ved at falde i søvn. Derfor står man klokken halv otte og pisser uden at have fået så meget som 10 minutters søvn.
Så er det tanken falder en ind: "Om en halv time går vækkeuret i fuckup". Man har naturligvis en aftale klokken halv ni, og vil gerne nå i bad inden, så klokken otte er sidste chance.
Det er jo ikke sådan at vækkeuret er bevidst ondt, trods manges faste tro på det, det tror jeg ikke på; havde vækkeuret haft lyst til at ringe og genere folk, havde det jo nok været en telefon, og sådan er det ikke. Der er simpelt hen tale om at vækkeuret går i fuckup.
Der er ingen grund til ikke at tro at et vækkeur ikke gerne vil leve en stille tilværelse, hvor det viser klokken og ellers bare står. Måske vil det gerne møde det perfekte vækkeur af modsatte køn, og sammen få en masse armbåndsure. Mon ikke et vækkeur bare gerne vil leve et simpelt, lykkeligt og stille liv?
Men vi giver det jo ikke en chance. Vi skal, huhej, af sted, vi må løbe hurtigere end benene kan bære os, og vi tænker ikke på hvad et vækkeur nu står og føler og ønsker. I vores grænseløse selviskhed gør vi onde ting ved vore vækkeure, så vi bryder deres indre ro og får dem til at gå i fuckup.
Når et vækkeur først er gaæt i fuckup, har det ikke andre muligheder end at begynde at larme som havde det politiet i hælene, hvilket typisk vækker os. Vi bliver irriterede, for vi har ikke lyst til at blive vækket, generet og på andre måder forulempet klokken 5 timer for tideligt, mens vi ligger i vores sødeste drømme om kaniner der hopper på engen og noget med små søde bamser.
Når vi på en så brutal måde hives ud af drømmenes trygge verden, træder vores primitive instrinkter i forgrunden, al civilisation glemmes og vi springer op af sengen, skynder os hen til den nærmeste HTX forretning og køber en hammer…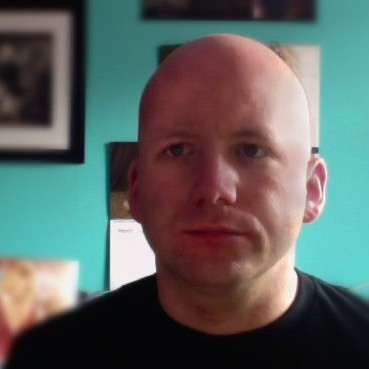 Time person of the year 2006, Nobel Peace Prize winner 2012.