Somebody really, really wanted me to receive this advertising pamphlet I drunkenly signed up for while visiting Scotland in general and the Ardbeg distillery in particular (a virtual internet-hug to the first who guesses the number of mills they happen to have at Ardbeg).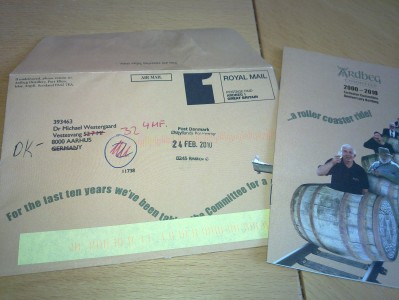 See, the funny thing is in the address.  My real-life address is
Michael Westergaard

Vestervang 32, 4. mf

8000 Aarhus C

Denmark
Let's look at Ardbeg's interpretation of this:

Ok, so barely anything's NOT wrong with this: Country Denmark vs. Germany.  Could sort of make sense, seeing as the country-codes are DK and DE for Denmark and Germany respectively.  This is the first correction done in black pen at the left.  Next up is the postal code and city: Strangely enough, correct.  Then the street: Vestesvang is almost the same as Vestervang.  Then the street number: 52 vs 32.  Could be my drunk and not too careful hand-writing.  Also the floor number is wrong: 7 vs. 4.  Could, again, be my hand-writing.  This is the second correction in red pen.  My name, they got correct.  I don't know whether the blue circled two with some red in it is also a correction or an internal sorting code.
But despite getting the country, street, number, and floor wrong, the pamphlet still reached me.  So, now I know, after most of the people knowing before most of the rest of the people, that Ardbeg will release a whisky called Rollercoaster (spelled thusly), and I can order it for £50 a bottle (+ S/H).  And now you also know!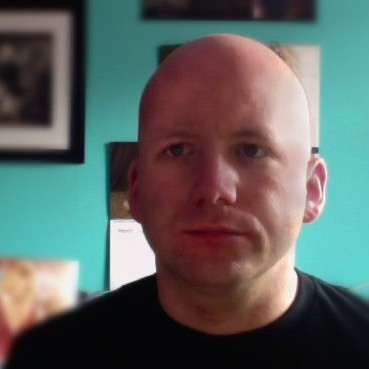 Time person of the year 2006, Nobel Peace Prize winner 2012.