Ok, ok, det lyder umiddelbart vanvittigt, da DR jo giver dundrende underskud, men der er alligevel mening med galskaben.
Hvis man ser bort fra den ligyldige nicheproduktion af lav-kvalitets-TV til alt for høje priser, råder DR jo over landets eneste statsautoriserede gestapo-inddrivningsenhed, som kan tvangssælge dig et produkt selvom du ikke ønsker det eller gør brug af det
Forestil dig et andet mediehus af samme eller højere journalistisk lødighed:
Billedbladet: Godt nok siger du, du ikke læser kulørte ugeblade, og efter at have splittet din lejlighed ad, har vi ved selvsyn konstateret, du ikke ligger inde med sådanne, men vi kan se, du netop har fået klippet håret, og hos frisøren må du have bladret igennem et af vores eller tilsvarende produkter. Jeg skriver dig op for de sidste 12 numre og et abonnement resten af livet.
Eller hvad med at kombinere to taber-institutioner til en:
DSB: Og hvad så hvis du har egen bil? Jeg kan se, du har en mobiltelefon og vi har (haft) et mobiltelefonselskab, så du bruger produkter tilsvarende vores — urelateret at det ikke er vores hovedprodukt — så jeg skriver dig op for 4 Aalborg/København returbilletter på DSB 1′, og bestiller et selv-fornyende pendlerkort på ruten til dig.
Eller forestil jer hvad en rigtig virksomhed kunne bruge den magt til:
Maersk: Jeg kan godt se, du ikke umiddelbart har brug for vores services, men i dit koekken så jeg en appelsin. Den kommer jo ikke til Danmark på vinger, så jeg skriver dig lige op for 4 20-fods, og bestiller et 5000 TEU tankskib til dig.
Det sidste ville være ret sejt.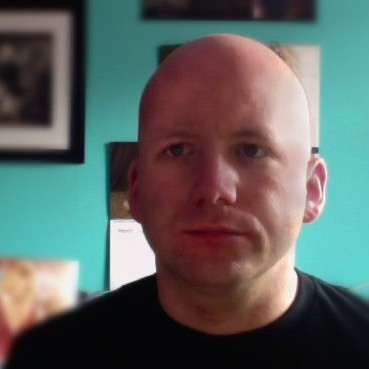 Time person of the year 2006, Nobel Peace Prize winner 2012.