How to make confit de canard in 5 simple steps.  Step the first:
Make sure you make home-made confit de canard.  Home at the factory, that is.
Open the can and place some pieces in a pan: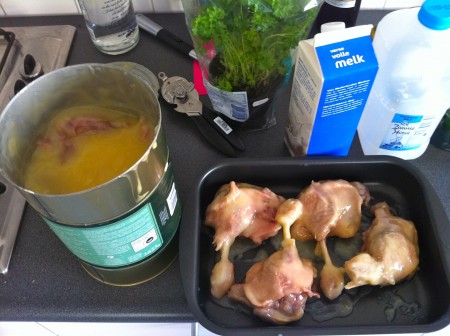 Put the pan in the oven for an appropriate amount of time and make some pommes de terre à la sarladaise:  Chop some potatoes into slices and put them into some of the remaining grease: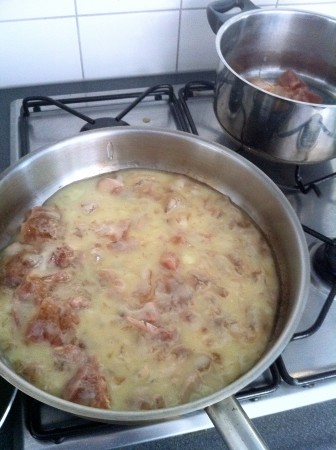 Some people prefer to use less fat, but I have heard they are all nazis.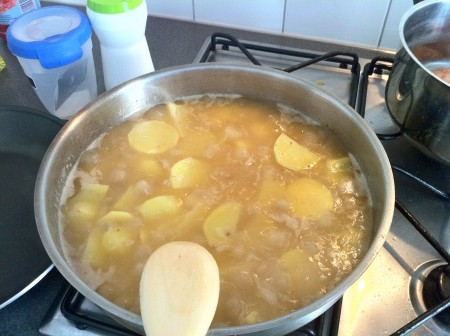 Fry the potatoes until they are fried and add parsley and spices according to taste (or distaste if you are masochistic).  Make a roux with some of the grease (a lot of the grease), and add milk (or cream), red wine, and spices to obtain a pretty purplish sauce.
Voila: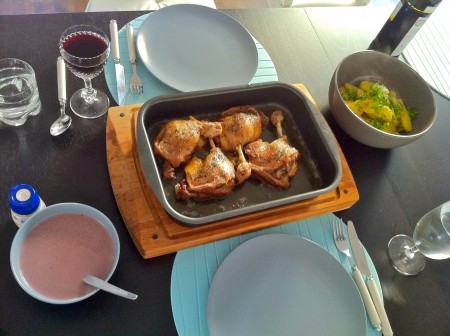 This may seem like unhealthy and fat food, but duck fat is actually healthier than cucumbers, and I'm a scientist so I should know!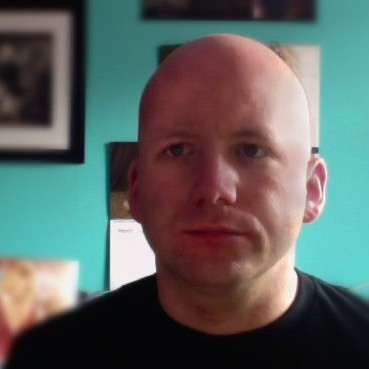 Time person of the year 2006, Nobel Peace Prize winner 2012.