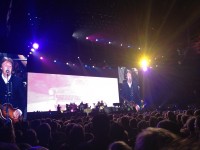 In late March I went seeing Paul McCartney in Ahoy ((Yeah, this is long ago, but only now can I render the video at the end.)).  While he is no Britney Spears, he did put on an excellent show.  It's really amazing seeing a man so old being so alive for 2 1/2 hours.  He did not have a supporting act, but remained on stage for 150 minutes with only a brief interlude between the main act and the encore.
The track list included approximately 40%-50% Beatles songs and the rest was split between Wings scores and his solo songs.  He only played one song, according to McCartney himself the first time they played it live, from his new album and I think that is a good thing, because frankly his new album is a bit disappointing in my book.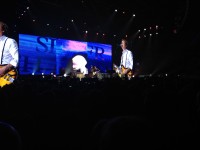 During the concert, his interaction with the audience was amazing; he had cue cards with 4-5 Dutch phrases he read aloud – most of the audience didn't really get it (he often shouted "dank u", but I think most people heard it as "thank you").  Near the end, he even came out for the encore with a Dutch flag.  Otherwise, his interaction was stories about his life and in general quite interesting.
At some point, Paul played a (rather nauseating in my opinion) tribute to John Lennon in the form of "Here Today" and continued on to telling about how George Harrison was a great ukulele player, followed by a tribute to him.  The audience then starting singing Yellow Submarine (on which Ringo Starr sang vocal), and Paul "spontaneously" played the first verse of the song (though the picture of a yellow submarine on stage proved it wasn't completely unexpected).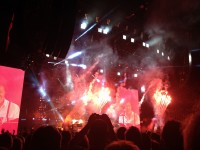 The scene show was very limited (especially comparing with some of the amazing scene shows of Britney or Rammstein), but near the end, during "Live and Let Die", the stage almost exploded in fireworks and fire.
I have a gallery of my pictures here, and a couple of samples thrown around in this post.  I also made a brief video with extracts from the show (be nice, it's only the second time I try making something in Final Cut Pro; yeah, I noticed the green flashes).
All in all, it really was a fun experience.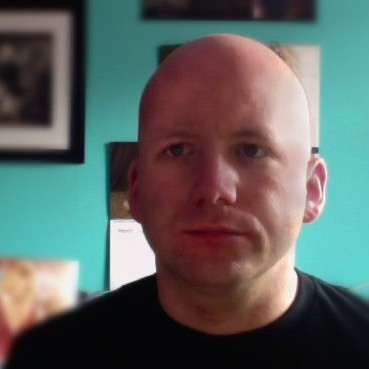 Time person of the year 2006, Nobel Peace Prize winner 2012.