I hope Donald Trump wins the US election and here's why:
First, he's a ton more fun than Hillary. He'd make politics much more amusing than some boring politician that's pretty much a continuation of the Obama regime and Clinton regime in one.
Second, it doesn't matter who's actually in office; Obama has had a hostile congress and senate for years shooting down pretty much everything he has tried to get thru. Chances are high that Hillary will face the same. Even if the congress and/or senate are friendly, chances are, they won't vote for outrageous propositions. Do you believe that most senators/congressmen will actually vote for building a wall on the border to Mexico?
Do you remember all the hope/dread you had for/against Obama in 2008 and 2012? How he would add free healthcare for all and close Guantanamo? Neither of those really went all that well/bad. Obamacare is a bit of a disaster (yes, there's stories of people praising it, just as there's stories describing how their coverage became worse and more expensive) and Guantanamo has pretty much become a running joke.
I'm not saying that these failures to follow thru on promises are Obama's fault, I'm saying that despite his best effort, he could not follow thru on his biggest promises. Whether you're for or against him, your biggest hopes or fears did not come thru. The same will be true for Trump or Hillary.
Third, even if a president gets something thru the congress and senate with full impact, consider how much it actually matters. Here's a good rule of thumb for judging political plans: if the cost is stated in absolute amounts (such and such many millions or billions, or such and such many schools or daycare centers), they are likely cheap. If they are stated as a percentage, they are likely expensive. One million is a lot of money to most households and is mentally categorized as large as it constitutes 100%-1000% of most household budgets. One percent of the budget is mentally categorized as small, as one percent of most household budgets is in the order of 1000-10000. The US 2016 budget is just under 4 trillion. That means one percent of that budget is 40 billion. One million is 0.000025%. The Trump wall is claimed to cost 10 billion. That's a quarter of a percent of the budget. It's a lot, but it's still just a one fourhundredth of the budget. By comparison, the 2015 deficit was 43 times the cost, and the cost of interest on US debt was 22 times that in 2015. Even if his dumbest and most expensive idea passes fully, it's laughable compared to widely accepted parts of the US budget. By comparison, Obamacare costs around 30% of the US budget or 120 times Trump's wall.
Fourth, Trump actually represents around 50% of the voters. One thing many Europeans, SJWs and other idiots fail to realize is that people don't vote for Trump because they condone his behavior towards women. They don't vote for him because they hate Mexicans. They don't vote for him because they are dumb. They don't even vote for him because of his baby-smooth beautiful skin and full head of hair. Yeah, there's probably exceptions to all of these, but I strongly believe that most vote for Trump because their situation is seriously shitty. They are poor, unemployed, indebted and see no way out. Sure, Trump's solutions won't solve a damn thing, but neither will Hillary's. Obama had 8 years to "fix everything," and Hillary will be 4 years of the same, so instead of trying the same thing that didn't work in the past, why not at least try something else?
Trump is the protest vote, as was the Yes to Brexit vote, as was the Greek Coalition of the Radical Left vote, as was the Icelandic Pirate Party vote, as is the constant strengthening of increasingly outward just racist right-wing parties across Europe (such as Dansk Folkeparti, Front National, Sverigedemokraterna, UKIP, and PVV). Continuing ignoring the protest votes will only make people more aggravated and strengthen the vote. When the right-wing movement started to really blossom in the late 90s people ignored them, but they only grew stronger and stronger, to the point where they now have actual power and can assert influence.
4 and 8 years ago, people laughed at the Tea Party (and their amusing wrongful use of the word teabagging). Sarah Palin was a laughing stock among the political correct. Largely, rightfully so. But she and the movement was ignored, and today we have Trump. If Trump loses and is ignored, just imagine what we get in 4 years. And that might win, because more-of-the-same-Hillary is unlikely to quench any smoldering dissatisfaction.
Fifth, our perceptions of public figures is hella colored by the media we follow. We are much more likely to get into a hug-box these days, with media reinforcing existing beliefs to get that click and ad view. Your impression of a candidate is super-influenced by the media you read and this is self-reinforcing, as you ignore stories going against your already held belief.
For example, which is worse, Trump's tax case and withholding of tax forms or Hillary's email case and withholding of evidence? Let me guess, your favorite candidate is the other one? The two case are the fucking same. But, Trump paid no tax for years despite making money and Hillary was found not guilty, you say? But Hillary broke the law and potentially places people in real danger, and Trump was following the letter of the law which allows deduction for losses, you say? You're fucking grasping at straws! Both cases are the same. Any difference doesn't really matter, and you're just looking for reasons why the case of the one you already don't like is really bad while the case for the candidate you like the least is not nearly as bad as it is made out to be. Both cases were probably largely within the law, both were definitely dodgy, but both were the exact same most everybody in the same situation would have done.
Sure, Fox News is biased. As is Huffington Post and largely Reuters. You read media that appeals to you, and this is largely biased. You only realize how much if you start reading media that doesn't appeal to you. And I don't mean "just read to understand how wrong the other side is," but to actually consider the arguments. I listen to Wall Street Journal on Audible, and find it hilarious how I can hear how much contempt the journalists have for Obama. As a European you're not really used to media representing him as anything but the second coming of Britney or something. Likewise, we rarely see Trump except as a bad person. If both sides see the other side's media as so obviously wrong but our own side so obviously right, how can we be sure that we are the ones being right? How can it be that German propaganda from the 30s/40s and Russian propaganda from the past 20 years is so hilariously manipulating while our own medias are 100% fair and balanced?
Our tendency to seek media with agree with and ignore facts that go against our preconceptions makes us view the candidate we dislike in a much worse light. and even then, does that matter at all for a president, or is our influence of the halo effect and attribute substitution so strong that we really believe that Trump being a chauvinistic pig or Hillary being a lying bitch prevents either from being a acceptable president? For Kentwood's sake, Russia had a walking vodka bottle as president for almost a decade, and he largely did good despite being a laughing stock.
A Trump victory would serve as a wake-up call; it would not really matter in the grander scheme of things, because he can do very limited damage as there's mechanisms in place that will stop him from getting his most crazy ideas thru, and even if he did the real-life impact would be minimal. The impact of politicians is much less than we think; was 9/11 caused because of Bush (despite him being in office for only 8.5 months at the time)? Was the fiscal crisis caused by Obama?
The world is full of experts who predicted pretty much everything from the fiscal crisis to the badness of the war in Iraq. But did they really? How much of that is rationalizing afterwards? How many times were those same people wrong? It's easy to predict every crisis ever by constantly predicting that the world will end in 2 years. Once you will be right, and all the other times people will have forgotten once we get there. What is more likely, that all the presidents you disagree with made all the wrong decisions because of malice while the ones you agree with made all the wrong decisions because of unfortunate external factors they had the no control over, or that they all pretty much just tried to get by with the at the time available information?
A Trump victory would give the dissatisfied a voice, and I believe that would actually be good. There's no saying that a president should necessarily be a strong politician or even smart; they should really just represent give people a voice and leave the rest to government officials. The Brexit vote did the UK really well; it called the bluff of all the Brexiters (who left office I think all of them). It will not have a huge impact; yes, everybody's talking about how the world is going to end, but that's largely just people exaggerating and not taking into account that compromises will be made (and will need to be made) on either side. The Brexit got the UK interested in the EU.
Trump as president might get Americans interested in politics – people for him because they finally get heard, and people against him because they have a strong reason to get rid of him.
Postscriptum: while I to a very large degree believe that the actual choice is very unlikely to make much of a direct difference either way, one thing that does matter is if a particularly crazy person gets a cabinet and supporting parliament that gives them de-factor unlimited power. We saw that with Stalin, with Hitler, with all the Kims of North Korea, with Putin, with others. I have a strong conviction that Trump is largely harmless; he's likely a complete buffoon and certain to be severely limited by a rather hostile congress and senate, even if it might be Republican.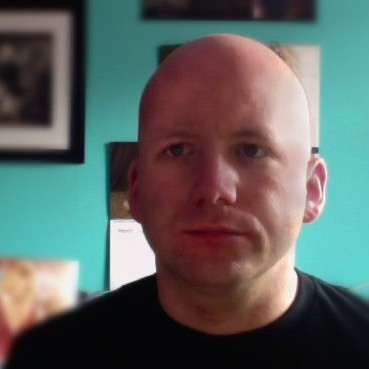 Time person of the year 2006, Nobel Peace Prize winner 2012.