I was planning to remodel my attic, and now I'm mostly done.
This was the plan for the alcohol corner: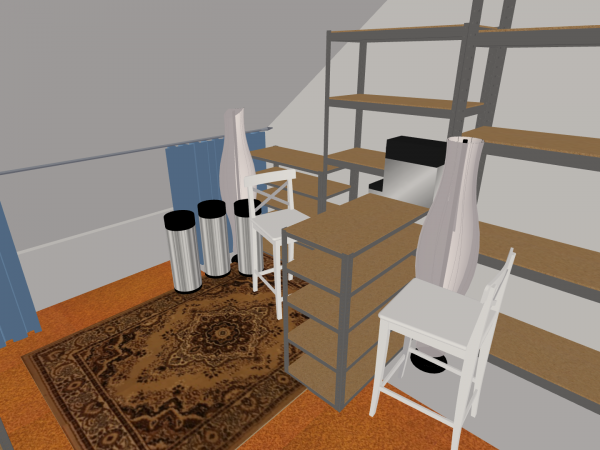 And reality. It kind-of looks the sam, except I can't fly and am not infinitely skinny like in the 3D program. On the plus side, reality has a lot more booze.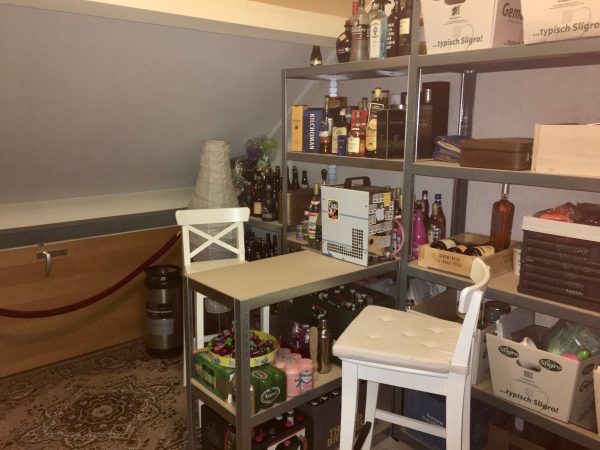 Computer corner: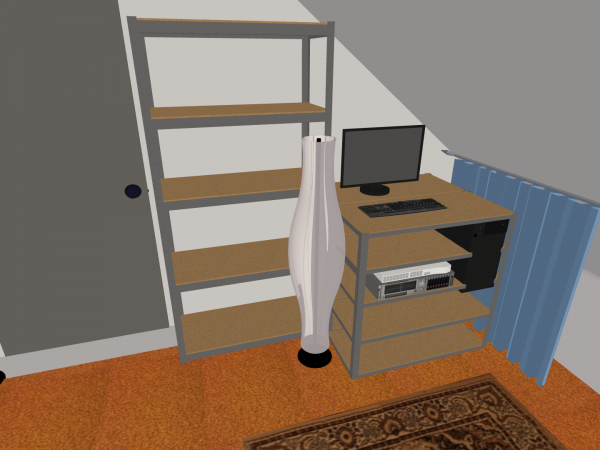 Reality:
Reality has more wires. And a pinker keyboard.
Finally, the rest: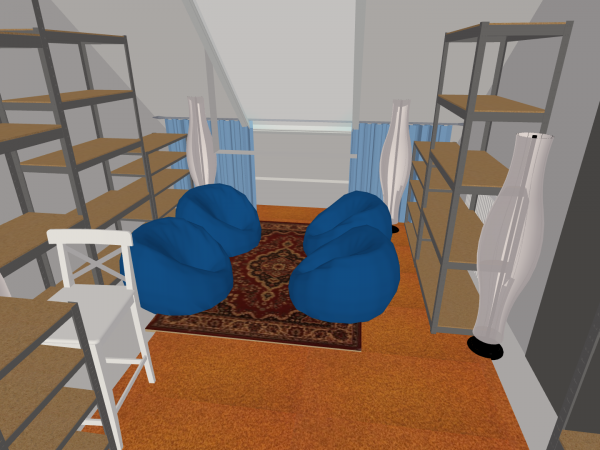 Vs. reality: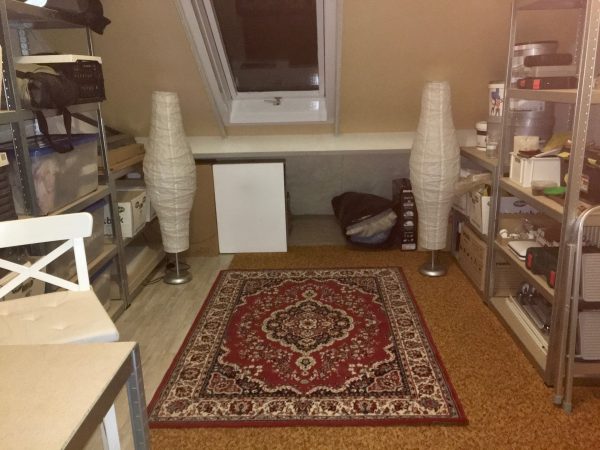 No bean bag chairs and the curtains have to wait, because a pretty color does't really fit with the literally Hitler of a carpet, and I just can't get myself to get orange or brown curtains.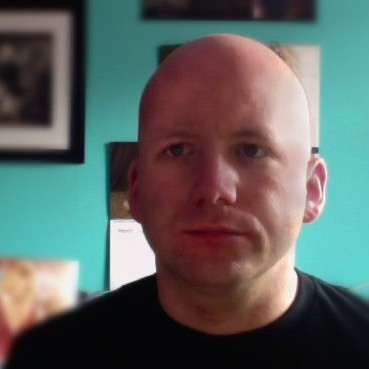 Time person of the year 2006, Nobel Peace Prize winner 2012.