BBQ.  Snacks and meat: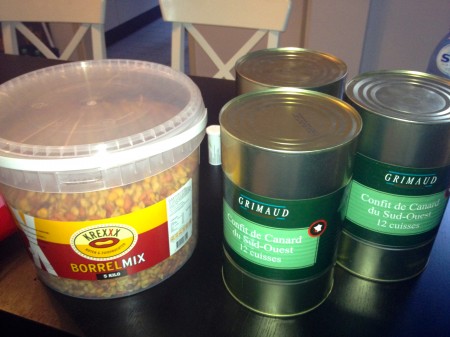 …and more meat: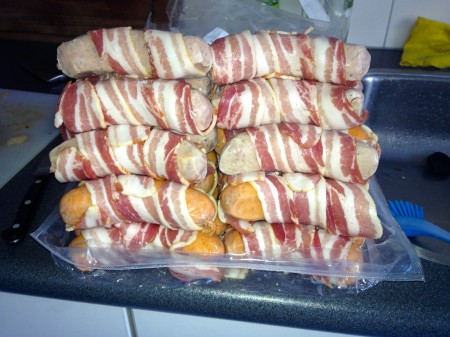 No worries, that's of course not all the food.  There was more meat.  Ready to be put on the BBQ: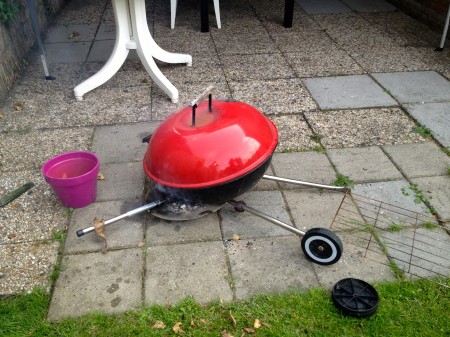 Ooops… I'm not sure it's supposed to look like that… I am, in fact, quite sure it's definitely not supposed to look like that.
Yup, that's right, we overloaded the BBQ so it collapsed, never to stand up again.  We could still BBQ meat, though.  And drink red: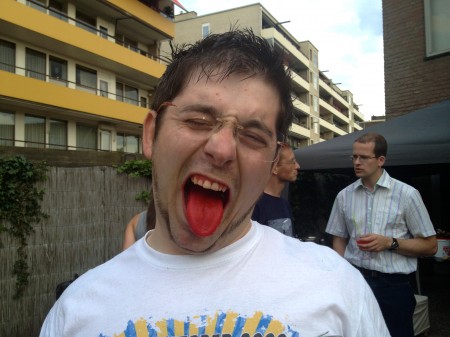 …and wear wigs: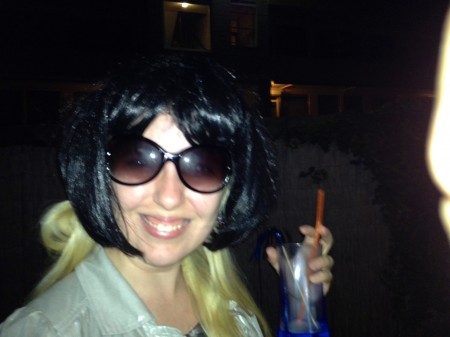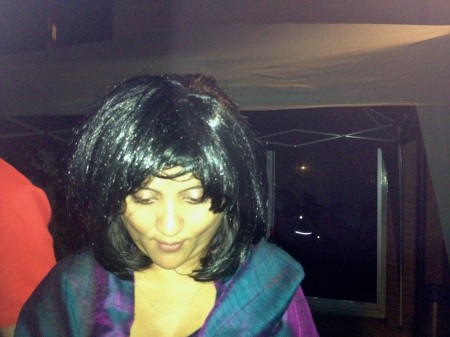 Wasn't that a hoot?  Yeah, I didn't really take a lot of photos and my memory is also spotty… and I went to bed early because of the reason.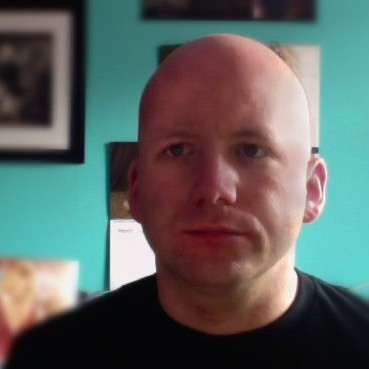 Time person of the year 2006, Nobel Peace Prize winner 2012.