Global warming or not, coal and oil are not the best energy sources.  Especially coal emits a lot of radioactive fumes and soot that is not nice to have in cities.  Both coal and oil are limited quantities we will inevitably run out of.  Not as soon as people who totally do not have a vested interest in competing energy sources, but eventually.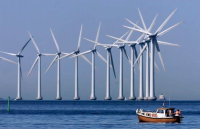 Wouldn't it be great if we could use something ubiquitously available like the weather: sun or wind?  Well, good news, we can!  Then why don't we?
Well, there are a couple reasons.  Current sustainable energy sources in the form of solar and wind are quite bad, to the point they need substantial government support.  Furthermore, the current generation is not really renewable either, and we have other options with a bigger positive impact on the environment.
Wind Power
Denmark is the country in the world with the largest percentage of wind energy.  The largest windmill producer (Vestas) is Danish, and there are a couple other companies with a huge interest in Denmark. This makes sense – Denmark has a reasonably stable power grid that is well-connected, and also Denmark is basically a big peninsula with a couple surrounding islands, ensuring there is a shitload of wind.
Then, how much of Danish energy comes from wind energy?  Well, the number typically advertised is that over 30% of the energy comes from wind.  Isn't that great?  It proves that wind is a realistic alternative to fossil fuels; it's only off by a factor of roughly 3.
The problem is that this is a big fat lie.  Denmark gets around 30% of its electricity from wind.  Virtually all other energy comes from our old friends, coal and oil/gas.  According to the US Energy Information Administration, Denmark uses approximately 32.620 million kWh of electricity in a year (and produces slightly less).  The total energy consumption, on the other hand, is 223.000 million kWh of energy ((0.761 quadrillion BTU.)).  Multiplying this, we get that only 30% • 32.620 / 223.000 = 4.4% of the total Danish energy comes from wind.  Other sustainable energy sources are negligible.  Still quite good, but a long shot from the 30% cited.  And this is the world leader.  The world leader gets less than one twentieth of the energy from wind power.  In comparison, Denmark gets around 22% of the energy from coal.
People tend to think that wind energy is "free" and safe.  It is not really either.  To produce power, windmills need permanent magnets, which are not exactly rare, but also not that common.  Windmills are also typically produced using liberal amounts of aluminum, which is ridiculously expensive to refine energy-wise.  In fact, a modern windmill only makes the energy put into producing it back 80 times over a lifetime.  As for safety, take a look at this cool video of a windmill running amok:
Sure, this only happens around once a year or so, but it would still suck to live underneath it.  Not just for the risk of an accident, but also because they make low-frequent noise disturbing anybody living near them.  Of course, these problems can be alleviated by moving mills off-shore, but that it not really economically viable as of yet.
In fact, windmills are a shitty business plan; so much so that governments have to subsidize windmills.  Denmark actually has not only the highest percentage of energy coming from wind, but also the world's highest electricity prices.  Not to mention the curious fact that when the windmills produce at their peak, Denmark has to pay to get rid of the power to Germany and Sweden, whereas when there is no wind, Denmark has to pay to get power from Germany (coming to a large part from coal) and Sweden (which is mostly actual clean sustainable energy).
Add to that, that the world as a whole gets around 2.5% of the electricity from windmills, which means that around 0.51% of the world's energy comes from wind.  Does it sound plausible to rely solely on wind?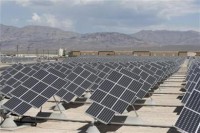 So, in conclusion, wind is unreliable (only works when the wind blows), expensive, if not outright dangerous then at least a constant nuisance for people living near it, and not really that sustainable.
Solar Power
Solar power must be good then, right?  At least in deserts and other sunny places.  Solar is even less common than wind (around 0.41% of world-wide electricity comes from solar, for a whopping 0.06% of total energy – more if we include other ways of using solar that is not solar cells).  Solar is not really inherently dangerous, and may even be good environmentally for deserts (they remove heat).  The big problem is that solar using current technology is very far from sustainable.  Solar panels require polysilicon, which is hard to make, or cadmium telluride, the emerging baby brother, whose first component is extremely poisonous and whose second component is severely limited.
Solar shares the problem with wind that it only works under the right weather conditions.  This requires storing the energy.  This can be done in batteries (which require more rare metals), by pumping water (or another liquid) to a high place, by spinning a wheel, compressing air, or other reversible processes where we can get energy from the exothermic reaction.  Common for all of these is, they lose energy on the way, making the energy sources even less efficient overall.
Electric cars can to some extent alleviate this; they can be charged "anytime" as long as they are ready for the day after, and in principle the battery can be discharged during night if needed and recharged in the morning, using the electric car batteries as a power storage.  Of course, this technology is not deployed.
All in all, solar is just not ready for wide deployment unless supported by something else which is easy to turn up and down.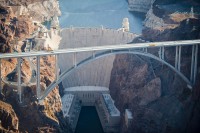 Hydroelectric Power
Here's a sustainable energy source that is actually working.  Hydroelectric power is all about slapping up a dam and have water run thru a turbine.  It is responsible for 16% of electricity use worldwide (or 3.3% of total energy).  It of course sucks building a huge dam and when it breaks down, but at least it can produce a lot of relatively clean energy.
Of course, hydroelectric plants only works when you have (or build) a height difference and a lot of water, so it is not really an unlimited power source, even though it is mostly sustainable.
Other Renewables
The biggest source of "renewable" energy is biomass, which is responsible for around 11.4% of total energy.  The problem is that biomass is a bunch of bullshit.  The idea is to grow food and instead of feeding it to hungry people, burn it.  Alternatively, chop down some trees and burn them.  The idea is that the amount of CO2 consumed by plants offsets the amount of CO2 produced when burned.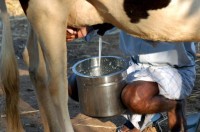 On the surface this is great, and does reduce CO2 emissions, but the use is fairly controversial, mostly because it does make smog pollution, the rate of which the CO2 is consumed by new plants is very low, the renewal of several of the plants is slow (e.g., trees), and there is a discussion whether land areas should be used for producing biomass or food, with the hungry typically yammering on about the latter being more important.
By the way, the 7th largest renewable energy in the Netherlands is heat recovery from fresh milk.  It is responsible for 0.3% of the renewable energy produced in the Netherlands in 2011.
The Lack of Perspective
If we add the most dominant "sustainable" energy sources together, we get that around 5% of the world's energy consumption comes from sustainable sources despite huge costs and years of development.  Further adding biomass, we get to around 16.7%.  We'd need at least 20 times as much renewable energy as we have now, and that's being generous, because most of the renewable sources are quite unreliable and needs an energy storage, which eats away some of the produced energy.  If we allow calling burning food and forests sustainable, we'd "only" need 6 times as much as we have now.
Does Sustainable Energy Automatically Reduce CO2 Emissions?
Let's compare 4 European countries and their CO2 emissions.  Denmark is very big in wind, Germany is very big in solar, and Norway is very big in hydroelectrics.  On the other France, is a dirty, dirty country which uses nuclear power.  The CO2 emissions per capita for 2008 are:
| Country | Emissions/capita/tons (2008) |
| --- | --- |
| Denmark | 8.4 |
| Germany | 9.6 |
| Norway | 9.4 |
| France | 6.1 |
So, France beats all despite Denmark being world-leader in wind, Germany in solar, and Norway in hydroelectrics.  The three world-leaders in sustainable energy emits more CO2 per capita than a country that relies mostly on non-sustainable energy (well, nuclear is actually sustainable, but let's get back to that).
There are a couple reasonable objections to the above; I'm using rather old numbers but they are the newest ones I could find.  Wind has grown in Denmark and solar has grown immensely in both Germany and Denmark in terms of installed capacity since 2008.  On the other hand, Germany decided to switch off a large number of nuclear reactors after Fukushima, leading to vastly increased use of oil and – especially – coal.
Another reasonable objection is that I may have cherry-picked the numbers.  At least, France is much further to the south and needs less energy for heating.  That is to some extent true, but France really is one of the industrialized countries with the lowest emissions.  Spain and Italy emit much more (7.5 and 7.4) whereas Portugal (which is hardly as industrialized) emits less (5.3).  The average for the EU is 8.1, and a curious exception is Sweden at 5.3.  Sweden by the way has both nuclear and hydroelectric.
Good Is the Enemy of Perfect
This is where the lack of perspective comes in.  It is of course not sensible to compare countries like that except for anecdotical evidence that sustainable energy may not be the end-all to energy problems.  The real kicker is that maybe we shouldn't solely focus on getting the cleanest sustainable energy.  Maybe it's better to focus on getting away from the most dirty sources.
We already mostly abandoned peat as a source of energy.  Peat is basically mud or cow-dung that is burned for energy.  Unsurprisingly, the burning isn't particularly clean and it emits a lot of smoke for meager energy gains.  Coal is much better, but still way behind in class compared to sources like oil and gas.  Sure, they are not sustainable, but they are here now and they work.  For example, coal is responsible for around 27% of energy used, yet responsible for more than 41% (41% of total fossil emissions) of CO2 emissions.  Coal emits more than twice the CO2 of natural gas (and even less of other greenhouse gasses), with oil sitting in-between.  By shifting all coal use to natural gas use, we'd remove more than 20% of CO2 emissions, which is at the level of the strictest requirement of the Kyoto accord (ignoring Luxembourg), which – by the way – was only met by former Soviet countries and Germany.
Around 2000, the US started production and switching petroleum and coal to shale gas.  It burns much cleaner and is a large part of why the US has reduced emissions more than the EU since 2000: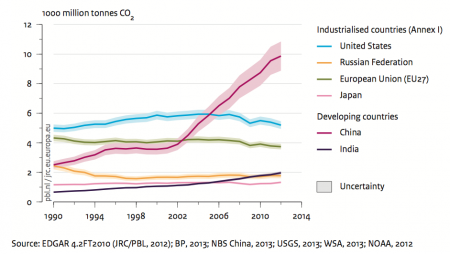 In numbers, the EU27 reduced emissions from 2000 to 2012 from 4.06 billion tons to 3.74 (reduction of 7.9%) whereas the US reduced from 5.87 billion tons to 5.19 (reduction of 11.6%).  In the same period, the US increased power production and lowered prices, whereas the EU reduced production and increased prices.  Most of the reduction (both in EU and US) has happened since 2008.
The effect of switching energy sources that pollute the most is much larger than switching to entirely neutral sources.  Also of interest is that China is really on the rise since 2002, and they primarily use coal.
Sure, shale gas ("fracking") has its downsides.  But so does coal (polluting as hell), oil (scarce), biomass (taking land from food), wind/solar (unrealistic), hydro (limited).
We have to remember that "good is the enemy of perfect" works both ways, and if we strive for perfect but unobtainable or hard-to-obtain energy sources, we may not get the immediate gains we can get.  We have to make sure we don't replace one depletable energy source (oil and gas) by another (solar and wind depending on rare earth metals or hydroelectric with very specific geographic requirements).  Maybe replacing one very polluting energy source with a better less-polluting energy source (which is still not sustainable nor non-polluting) is better than replacing a tiny fraction of the original source by a perfect source.
If the goal is really to reduce pollution rather than political, getting a small gain on a large percentage of the energy production might be better than getting a twice as large gain on a tiny fraction of the production.  This is the deal we get from shale gas vs a switch to a barely working renewable source.  And shale gas, while still a limited resource, will last for the foreseeable future while we make the renewables actually work.
Nuclear Energy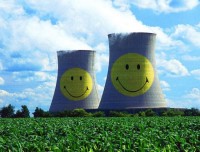 It's not really possible to discuss energy and leave out nuclear.  Nuclear has a bad name because of a couple tragic accidents and because it is similar to the technology used for making big bombs.
All of the three major nuclear disasters, Three-Mile Island, Chernobyl, and Fukushima happened to generation 2 reactors (Chernobyl also had generation 1 reactors, but the meltdown happened in reactor 4, which was gen 2).  The current generation 3 is much safer, and if we try and not build them in earthquake epicenters nor under failing totalitarian regimes, chances are that the number of accidents happening to gen 3 reactors is at most going to ever double, i.e., stay at a safe 0 accidents forever.
Add to that that one of the big competitors of nuclear, coal, is actually more radioactive, so not only do nuclear plants produce less CO2 (none), less smog and soot, they also produce less radioactive pollution.
And radioactive waste is not waste.  It is new fuel for reactors.  It is not commercially viable yet, but within 15-20 years, the first generation 4 plants will be built, safer and real sustainable.
Conclusion
At the end of the day, we need energy.  Sustainable energy as we know it isn't really, and only amounts to around 5% of total energy consumption, not almost a third as is often advertised.  Not only do we need it in the Western world, but it is also needed in the developing parts of the world, where people live on a lower Maslow level and hence don't care where energy comes from.  Which most likely means coal.
Improvement is important not only for global climate, but also for local; many big cities suffer from air pollution from cars and power plants.  Power plants can be moved away (and replaced by a cleaner version), and cars can be made electric.  That does not make the cars pollute any less (especially if powered by coal-generated electricity), but moves the pollution away.
We of course need to work on future generations of especially solar, which is a technology with a lot of potential.  For the shorter term, we probably need to be more pragmatical, though.  Shale gas is a good replacement for coal and even oil; nuclear is much better.
On the longer term, we probably need nuclear with solar playing a role in urban areas and off-shore windmills in areas where they make sense.  Hydroelectric is useful, and by far one of the more useful renewables right now, but probably not possible to expand significantly in the future due to the limited locations it makes sense.  Biomass is probably going away as the Earth population rises.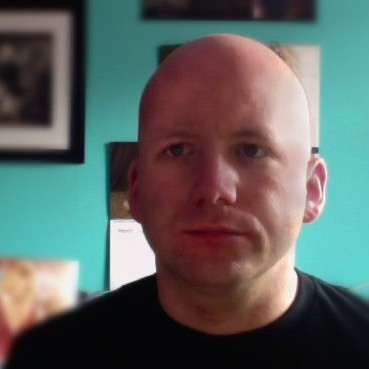 Time person of the year 2006, Nobel Peace Prize winner 2012.